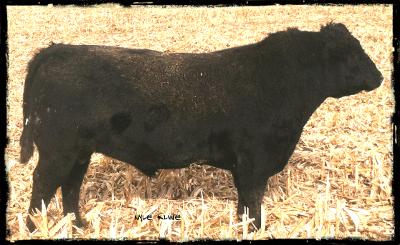 Bull sale! Selling 15 head of virgin, roughage developed 2 year old bulls. This is our main event bull sale, and is a great chance to pick up a top bull that you can take straight to pasture. These bulls will be semen checked and ready to go.
Recently 55 head of heifers and steers out of commercial cows and Kline Angus bulls averaged 1460 lbs. at slaughter and yielded 64.18%. They dressed
57.7%

prime and 98% choice or better with 64% being yield grade 1,2, and 3.
-> The bulls that made these feeders are the same genetics that will be represented in our sale bulls, our Angus genetics are unique with multiple generations of our own bulls that have never been used outside our herd.
->For a comparison about 8% of heifer and steer carcasses typically grade prime.
Bulls will be sired by Kline Forager, Kline Prince of the Night, and Kline Thor